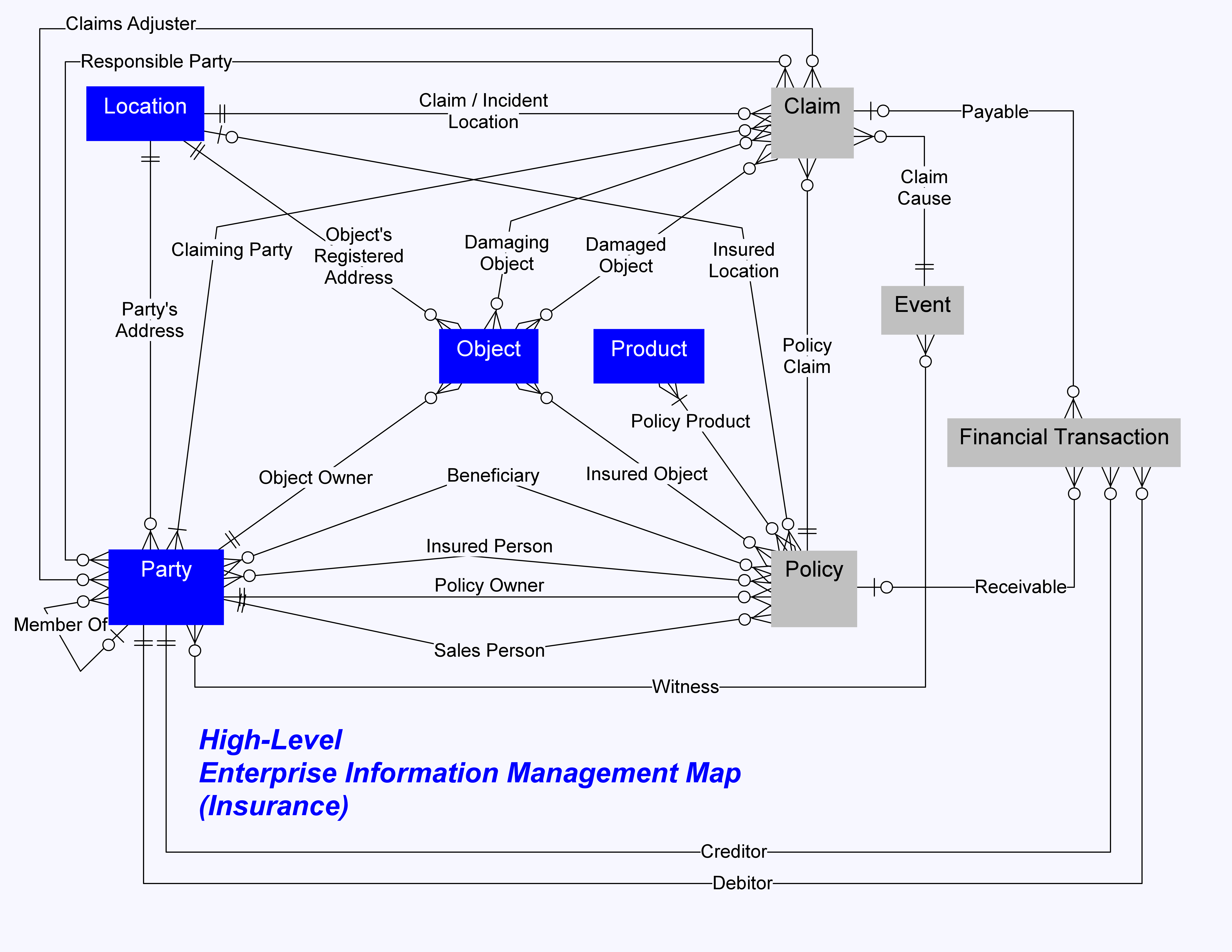 Ecosystem Modeling
Too often project teams have designed databases and applications under the dictate of limited resources, time and budget or from a single department-oriented vantage point. As a result, data are processed in silos that are not integrated or even in conflict with their "ecosystem" *.
Although the size of the ecosystem can be as large as planet Earth (and for some scientific projects certainly go further), there is no need to "boil the proverbial ocean", but to assess the factors that have an impact on an enterprise's integration with its environment.
Here is a non-exhaustive list of some typical project-external influence factors that define the scope of the related ecosystem:
Global Factors
Cultural values, beliefs & norms
Ethical norms
Logic & common sense
Scientific beliefs
Research & Development
Laws & regulations (International / national / local), e.g.

Retention of fiscally relevant data
Data privacy

Market

Demand for products & services

Competition

Marketing
Availability of products & services

Norms & standards (International / national / industry-specific)

Reference data
Units / measures
APIs

Technology, e.g.

Cloud computing
Mobile computing
Organization-Specific Factors
Strategy & overarching endeavors

Enterprise Information Map (see the above image)
Data Cataloguing
Master Data Management
Data Governance
Analytics / BI
Artificial Intelligence / Machine Learning / Deep Learning

Business partnerships

Mergers & Acquisitions
Collaborations

Legacy organization

Culture
People
Organizational structure & units
Processes

Legacy documentation

Models
Manuals
Organizational knowledge

Legacy systems

Databases
Applications
APIs
Hardware / networks / operating systems

Legacy Data Quality
While the impact caused by the above factors may differ, specific attention has to be paid to the organization as a legal, fiscal and economical unit relative to the ecosystem.
Grandite provides the consulting approach and the supporting modeling tools to help you ensure that your project results seamlessly fit with their ecosystem.
Don't hesitate to enter into a dialog with us.
* Encyclopaedia Britannica defines "ecosystem" as "the complex of living organisms, their physical environment, and all their interrelationships in a particular unit of space".